Mercedes-Benz Navigation Guide

In-vehicle navigation has revolutionized the way drivers reach their destinations and Mercedes-Benz has remained at the forefront of pioneering this innovative technology. In an effort to help drivers arrive both safely and with confidence, today's Mercedes-Benz vehicles offer a variety of ways to access navigation features directly from the infotainment screen.
To help provide you with a better understanding of exactly how these groundbreaking navigation features work, our team at Mercedes-Benz of Easton has created this helpful reference guide. You'll discover all of the exciting ways that you can get where you need to be using innovative navigation technology inside of your Mercedes-Benz.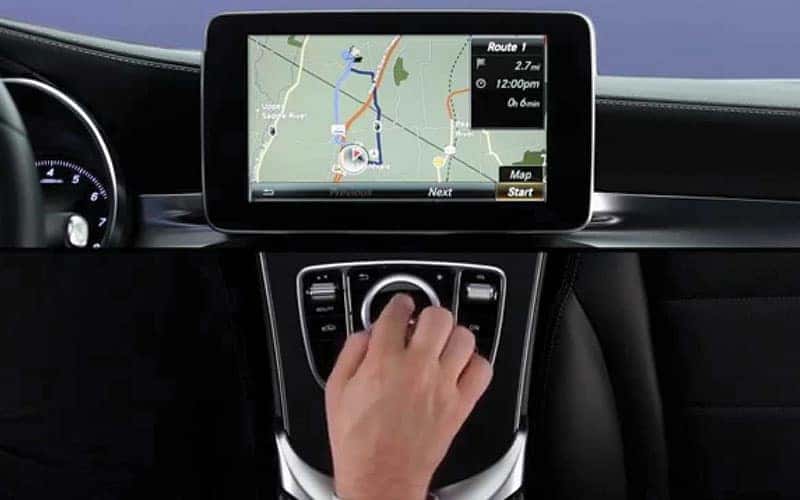 Mercedes-Benz COMAND® Navigation
Integrated directly into the infotainment software of certain Mercedes-Benz models, COMAND® Navigation features impressive features like turn-by-turn directions and customizable maps. To help you keep your eyes safely on the road, this system also offers voice recognition to help it respond to commands. For example, saying "Enter Destination" will prompt you to speak the address as opposed to typing it into the menu. COMAND® Navigation also provides audible directions to help you reach your destination safely and on time. Another advantage of this system is its compact software is stored into an SD card, helping to simplify updates.
Other COMAND® Navigation Capabilities
Real-Time Traffic Updates – With a subscription to SirusXM® Traffic, you'll receive alerts and notifications to help you avoid any significant delays or interruptions on your daily commute.
Customize Map Views – To help give you a better understanding of where you're going, this system offers configurable map views like a flat map, 3D map, and even a bird's eye view map.
Adjust Voice Prompts – Using the volume controls mounted on the steering wheel, you can control the volume of the voice prompts from the navigation system.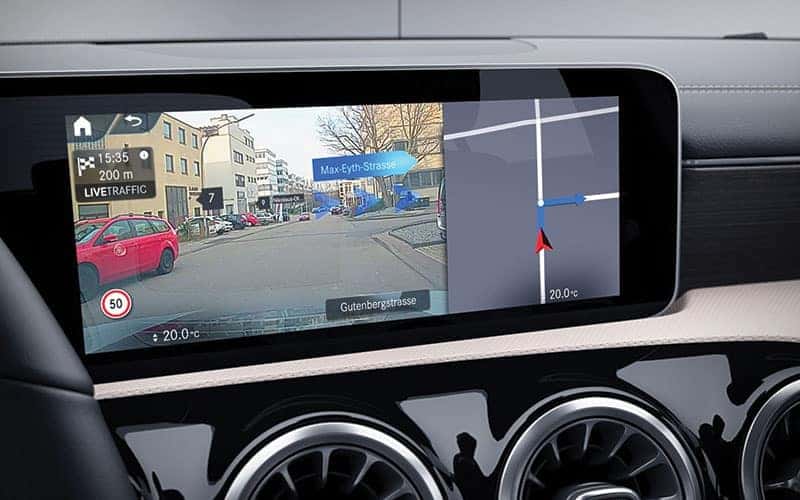 MBUX Navigation
First introduced in 2019 and made standard on all 2020 and newer Mercedes-Benz vehicles, MBUX has revolutionized in-vehicle infotainment. MBUX Navigation features next-generation technology that seamlessly integrates navigation into your multimedia experience. For example, the optional augmented video for navigation feature uses a camera mounted on the front of the vehicle to display a high-definition view of what's ahead on your digital dashboard display. This view also offers directional arrows along with identification numbers for addresses and street names.
MBUX Augmented Reality Navigation helps you navigate complex traffic situations with ease. This sophisticated feature seamlessly integrates graphical navigation instructions with real-world traffic information to suggest the best route. You'll reach your destination quickly, safely, and totally stress-free. In addition, a unique traffic light feature is able to superimpose the current traffic light status, helping to eliminate the anxious wait for a light to change.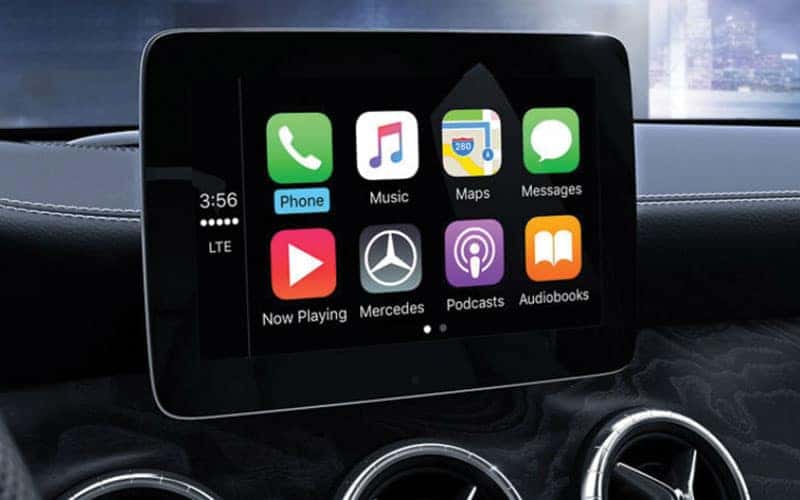 Apple CarPlay and Android Auto Integration
Across the Mercedes-Benz model lineup, the majority of today's vehicles now come standard with both Apple CarPlay and Android Auto smartphone integration. Giving you the freedom and flexibility to access your favorite apps and media directly on the MBUX interface, smartphone integration has revolutionized the way drivers can personalize their navigation preferences.
This system offers compatibility with your favorite apps like Google Maps and Waze, you can personalize your navigation preferences directly from your smartphone. You can save your preferences, set your favorite destinations, and much more.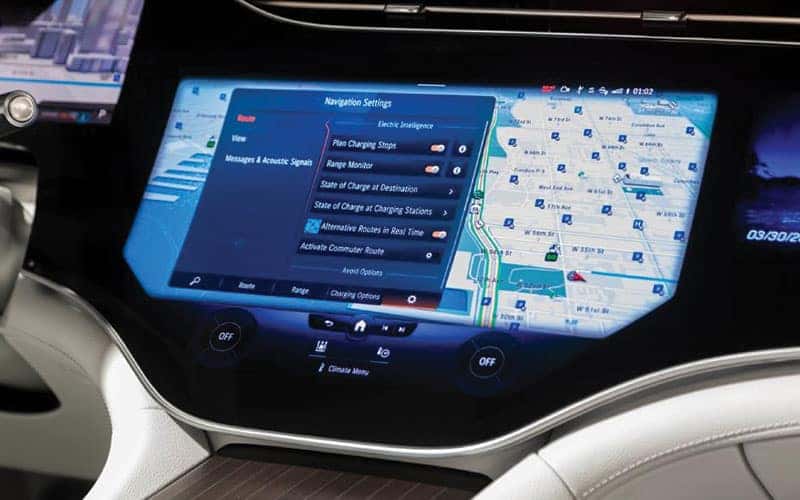 Mercedes-EQ Navigation Route Planning
Mercedes-EQ vehicles have transformed the way drivers make the switch to the all-electric revolution. In addition to remarkable efficiency, Mercedes-EQ vehicles offer a specialized feature that's integrated directly into your navigation system. Known as Navigation with Intelligence, this feature integrates with Mercedes me Charge to deliver a truly hassle-free charging experience. It works by helping you find the fastest and most convenient route, taking into consideration the current charge status in addition to available charging options along the way. You'll be able to drive worry-free while staying informed of your charge status and accessible options on the way to your destination.