2022 Mercedes-AMG SL-Class
Meticulously engineered by the expert team at Mercedes-AMG, the next-generation SL-Class is expected to cause a stir upon its debut. Developed on an entirely new body structure, the SL-Class is infused with high aluminum content along with advanced fiber composites. Paying tribute to the original incarnation of the SL-Class Gullwing back in 1952, the 2022 version was created from a blank canvas. Entirely unique, not one single piece was taken from the prior SL-Class model or any similar Mercedes-AMG models. The next-generation SL-Class is expected to be powered by either a twin-turbocharged V6 and an upgraded variant of the muscular twin-turbocharged V8, each constructed by hand in keeping with the AMG tradition. Setting the standard for both impeccable luxury and race-proven power, the Mercedes-AMG SL-Class builds on its legacy as one of the world's most coveted sports coupes.
2022 Mercedes-Benz CLS Coupe
More aggressive and tech-savvy than ever before, the next-generation Mercedes-Benz CLS Coupe is a 4-door sports coupe that offers infinite appeal to luxury shoppers. Standard AMG-designed exterior styling elements help the 2022 CLS Coupe stand out from its predecessors, offering a more sport-focused look combined with functional aerodynamics for stability at high speeds. Power comes in the form of a standard 3.0L Inline-6 Turbo engine with Mild Hybrid System, producing 362 horsepower and paired with the confidence of 4MATIC® all-wheel drive. Offering a wealth of personalization options, its redesigned interior can be equipped with Open Pore Walnut Brown and High-Gloss Grey Wood trim along with a number of new upholstery colors. Additionally, the revolutionary MBUX infotainment and navigation system helps provide a more engaging experience behind the wheel of the next-generation Mercedes-Benz CLS Coupe.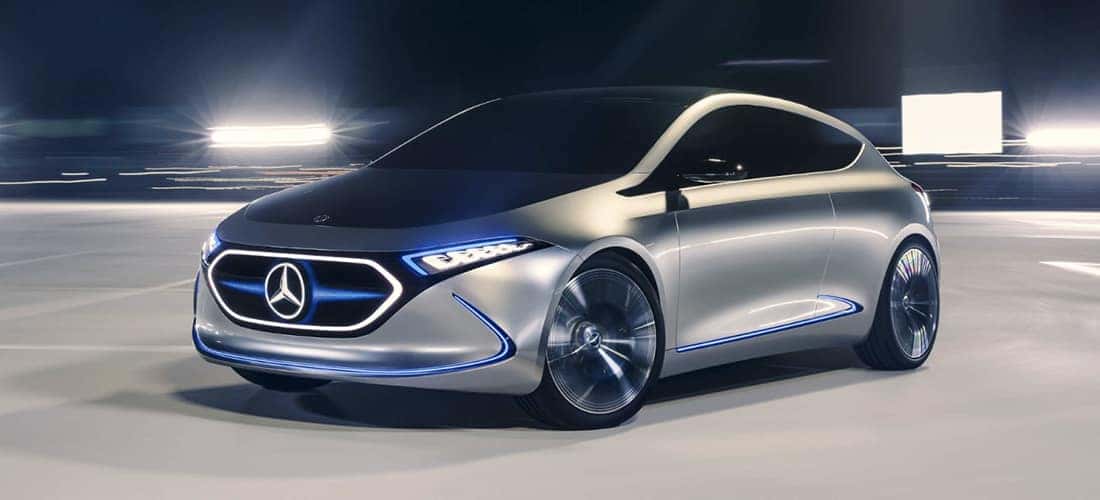 EQA
Introducing an electrified future to the compact luxury class, the Mercedes-Benz EQA is anticipated to revolutionize what it means to drive an electric vehicle. Power comes in the from of twin electric motors located at the front and rear axles, which combine to produce a total system output of over 200 kW. A permanent all-wheel drive system can automatically distribute torque from front to rear as desired. Offering both inductive and plug-in charging capabilities, the EQA can receive up to 60 miles worth of range from just 10 minutes of rapid charging. Total range is expected to exceed 250 miles.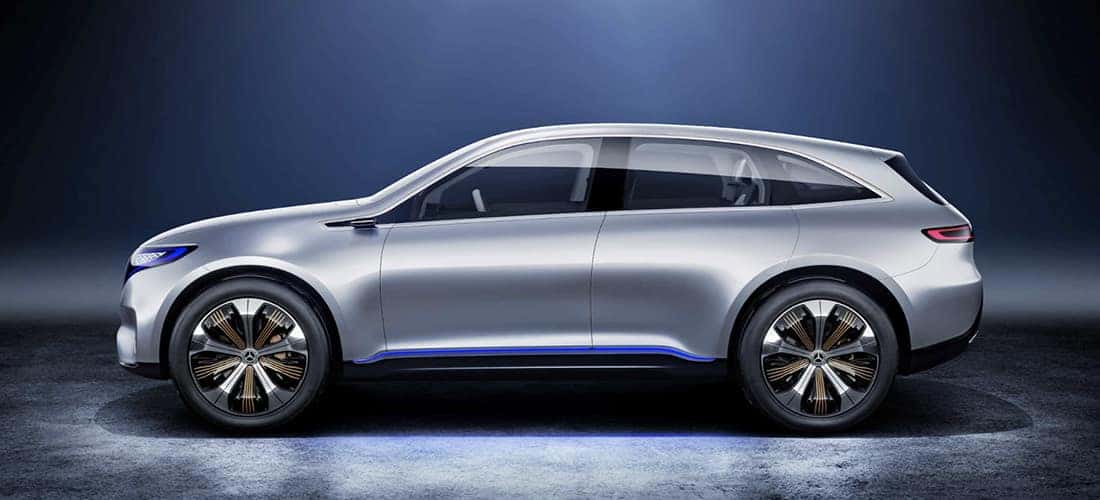 EQC
EQ stands for "Electric Intelligence" and is inspired by the Mercedes-Benz brand core values of "Emotion and Intelligence". Sporting a dynamic exterior design, the EQ SUV is expected to deliver the guarantee of responsive high-level electric performance. The EQ SUV is powered by twin electric motors which produce up to 300 kW thanks to scalable battery components. A permanent all-wheel drive system provides stability and confidence regardless of the road conditions. With an anticipated total all-electric range of over 300 miles, the EQ has inductive charging capability that eliminates the need for wires. An exhibition in state-of-the-art electric mobility, the Mercedes-Benz EQ SUV is expected to have a tremendous impact on EV buyers.
Mercedes-Benz of Easton invites you to browse our extensive lineup of new Mercedes-Benz models and stay informed on the latest news surrounding future product releases.