How to Get Your Mercedes-Benz Clean & Ready for Spring
You have impeccable taste and the car you drive validates that. Given your high standards, it is par for the course that you would want to protect your investment by making sure your vehicle is up to date on routine Mercedes-Benz maintenance. And now that the cold season is coming to an end, those spring car maintenance tasks are knocking on the door of your Mercedes-Benz GLE. Whether you are driving the beautiful GLE 350 or GLE 63 AMG SUV, your authorized Mercedes-Benz dealer in Columbus—that's us, by the way—recommends getting your vehicle ready before the season officially concludes.
Here is some advice on how to tackle all those spring Mercedes-Benz maintenance tasks like a pro.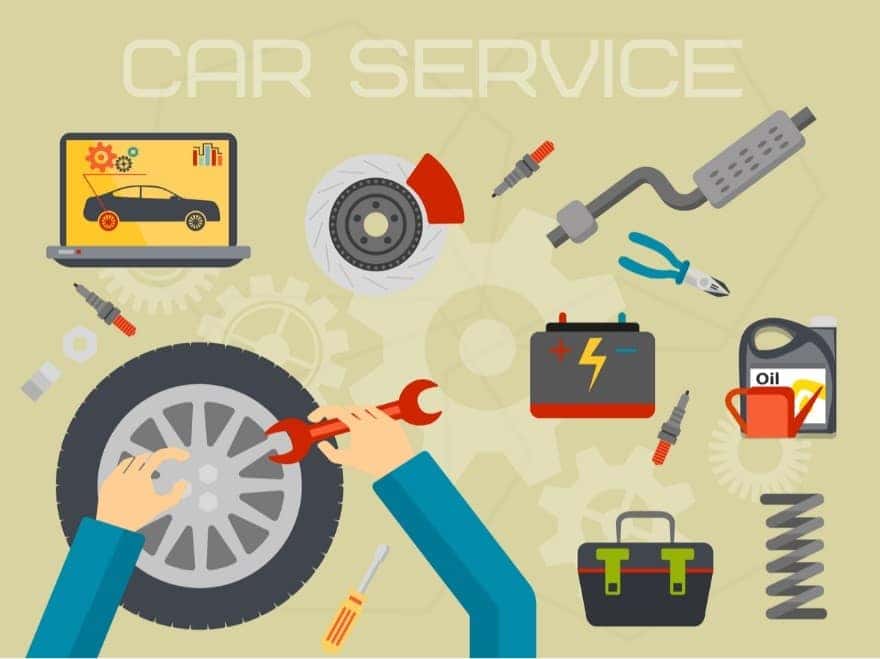 Recommended Spring Car Maintenance
Be sure to check the following items regularly:
Engine oil – To keep your engine lubricated and running smoothly, there needs to be a sufficient supply of oil. Make sure to check this before starting your spring and summer journey. Visit our Columbus Mercedes-Benz service center for quick and affordable *oil changes.
Coolant – You are moving into warmer Ohio temperatures and your A/C needs to function correctly to ensure you're not sweating through your undershirts when the summer heatwaves inevitably come. Do not attempt a long trip without making sure coolant levels are reasonable.
Brake fluid – For the sake of everyone's safety, your brake fluid should be changed or topped off. To avoid any misfortunes, verify fluid levels are accurate.
Windshield washers – A unique combination of washer fluid mixed with Mercedes-Benz windshield washer solvent will keep your system working well in hot temperatures. Additionally, have your wiper blades checked and replaced if needed to safeguard your vision on rainy days.
Tire pressure – Experts advise checking your tires every month, at a minimum. The seasonal changeovers from chilly Columbus winters to sunny springs can alter your tire's PSI quite drastically.
Tire rotation – Proper tire rotations are preventative medicine to prevent excessive tire tread wear. It's advised that you have a tire rotation every other oil change.
Adhering to these Mercedes-Benz maintenance tips, your luxury car will continue to operate at the highest level, bringing you years of driving enjoyment.
Spring Car Cleaning Ideas
If you are driving a 2018 GLE in Columbus, OH, you are keenly aware that winter weather means lots of mud, gunk, sludge, and whatever else caked onto your car. With the salt trucks dying down, now's the time to clean and prepare your car for the new season. Short of all the usual car-cleaning activities you perform and the routine work you have done, here are some other fresh ways to spring clean your Mercedes-Benz:
Consider a "car wash and wax" day to be your weekly family event. After all, your family rides in the car too, so make the clean-up task fun. Set out some yard sprinklers for the kids, a few extra buckets of h2o, and have at it.
When cleaning your car, only use state-of-the-art products explicitly created for Mercedes-Benz cars. If you need assistance in ordering or choosing the right products, ask someone from our Mercedes-Benz repair center or parts department.
Why You Should Own a 2018 Mercedes-Benz GLE SUV
Probably because you are confident and distinguished, preferring the elegant things in life: that alone is reason enough to choose the GLE as your everyday driver. With tax season upon us, and the new tax laws in effect, why wouldn't you treat yourself to ownership of one of the most prestigious vehicles on the market? Your hard work should pay off, after all.
There are thousands of other reasons to buy or lease a 2018 Mercedes-Benz GLE Class. Here are some of our customers' favorite GLE perks:
Several models to choose, including the GLE 350, GLE 43 AMG, and GLE 63 AMG
User-friendly cab designed to keep your eyes on the road at all times
Advanced safety features, like parking sensors, a surround-view camera, and blind-spot warnings, among others
Satellite radio
Sunroof/Moonroof
Heated seats
Keyless ignition
**Bluetooth with navigation
Automatic climate control
Mercedes-Benz's COMAND® electronics interface, with a standard 8-inch display
Eight-speaker audio system
Two USB ports
However, don't just take our word as gospel. If you're looking to buy a new luxury car in Columbus, OH, take a trip to Mercedes-Benz of Easton and test drive any of the latest 2018 GLE SUVs for sale. Contact our sales team at (614) 291-2007 or visit our Columbus Mercedes-Benz dealership at 4300 Morse Crossing. We have the perfect Mercedes-Benz offer to get you into the driver's seat.
*(Applies to MY08-older)