The 2018 Mercedes-Benz E300 Coupe Tees Off Just in Time for Golfing Season
The freedom of summer reverberates through the air, and a trip to one of Columbus's pristine golf courses is about as perfect as it gets. The Columbus metro area's unique assortment of world-class golf courses will keep you on the links until the chill of early fall. Mercedes-Benz of Easton puts our customers first, but we aren't ashamed to admit that golf is also high on our list of priorities. With the upcoming release of the all-new 2018 E300 Coupe, our dealership wanted to share our favorite 18-hole courses with you so that your summer can be full of excitement both on the road and at the putting green.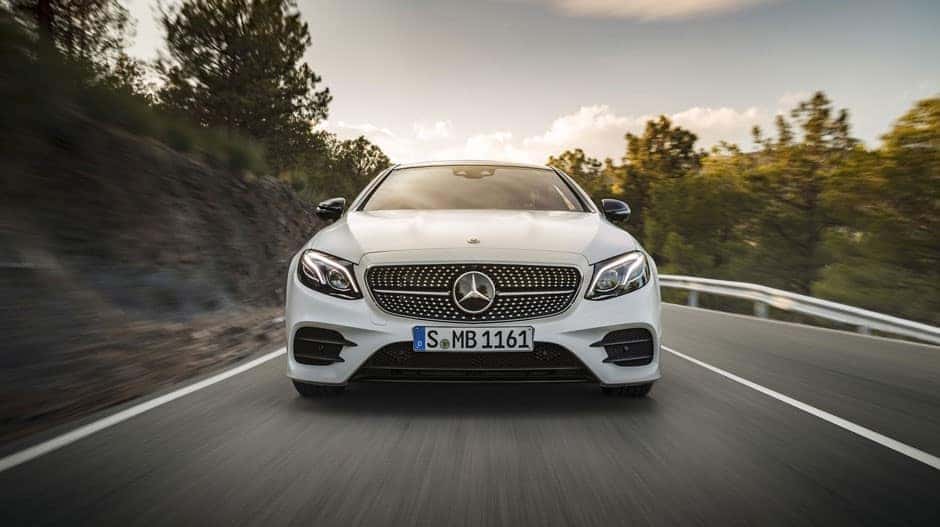 York Golf Course
The York Golf Course is one of Columbus' crown jewels. A summer on these links will ignite your competitive spirit and add zest to your warm summer day. The crisp, well-maintained fairways and greens satisfy even the most discerning golfer. This well-rated course is centrally located within Columbus city limits and features a driving range, a golf pro, and rental carts.
Brookside Golf Course
Brookside is 260 acres of golf nirvana in Worthington, Ohio. This exclusive course regularly hosts US Open sectional qualifiers and is for those who are serious about their sport. If your goal is to play the best that the Columbus metro area has to offer, you must play this first-class course. Brookside also offers upscale amenities to enjoy after your eighteen holes.
Your E300 Golfing Buddy is at the Turn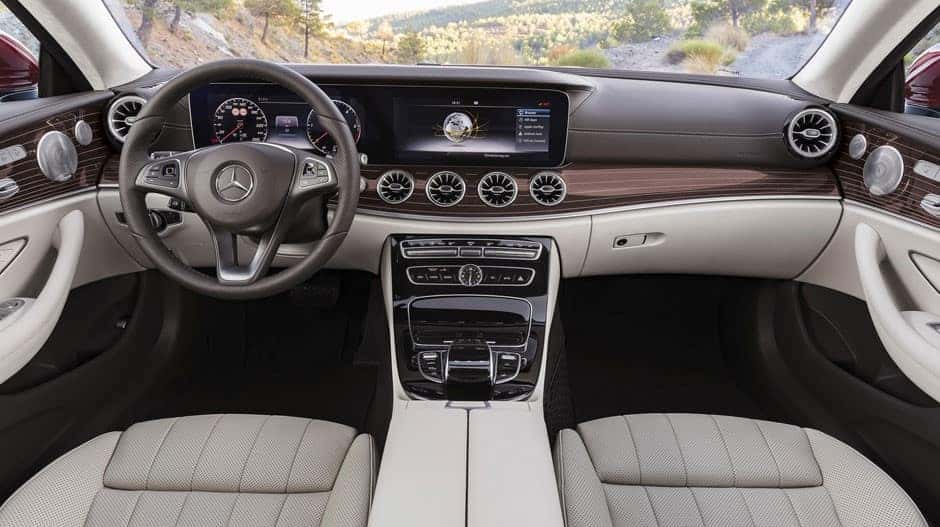 The versatile 2018 E300 will satisfy the most selective driver, boasting the power, comfort, safety, luxury, and innovative features that Mercedes-Benz is known for. Its surface accentuated design allows the E300 to cut a sensual yet functional form. Ergonomically designed seats are comfortable and luxurious. The steering wheel-mounted buttons allow the driver to control the entertainment with taps of their fingers. It also features a touchpad that can recognize handwriting so you can text-brag about your score after the round. The 2017 model offered a roomy 13.1 cubic feet of cargo space, and the 2018 model will surely meet or exceed that, meaning it should have enough room to haul two sets of clubs.
There is nothing better than cruising to one of Columbus' world-class golf courses on a radiant summer morning. And the only way to enjoy the local links this summer is with the new Mercedes-Benz E300 Coupe as your caddy. Fortunately for our dedicated fan base, the 2018 E300 car is about to hit our showroom floor, just in time for you to tee off on one fine summer of golf.
Contact our Mercedes-Benz dealership at (614) 291-2007 or visit us at 4300 Morse Crossing in Columbus, OH. As one of the area's premier luxury car dealers, we proudly serve the entire Columbus metro area, from Franklin County to Madison County. Come view our inventory of new Mercedes-Benz models for sale, including E-Class cars, and a variety of other certified pre-owned Mercedes-Benz vehicles.
Sources & Photos:
https://www.yelp.com/biz/brookside-golf-and-country-club-Columbus
https://www.brooksidegcc.com/home.aspx
http://www.ohiogolfguide.com/page.php?page=courseindex.php&id=745
https://www.youtube.com/watch?v=DJldNHCO-8g
https://www.mbusa.com/mercedes/future/model/model-All_New_2018_E_Coupe