12 Surefire Spring Gardening Tips from Mercedes-Benz of Easton
Spring is in bloom everywhere you turn in Columbus. Now is the time to get those gardening tools out of the garage or toolshed, roll up your sleeves, and get your hands dirty.
Before plunging into planting, be mindful of our local area's "frost-free" days which, according to the OSU "Buckeye Turf" website should start on or around May 9th with a 10% chance that a frost may occur after that date.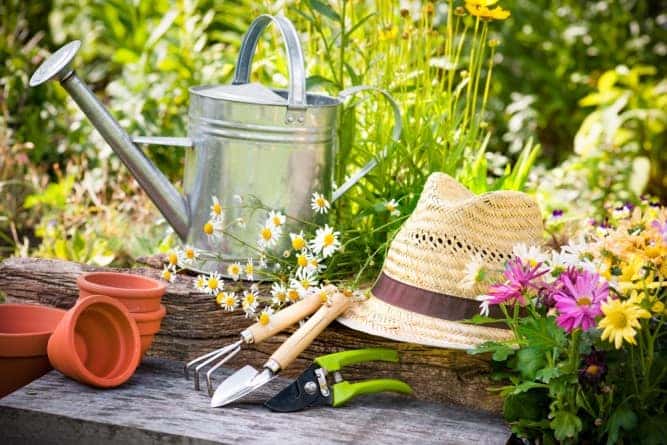 Get Your Green Thumb with These Simple Gardening Tips
Gardening is both an art and a science, which makes it most enjoyable pastime for many. Cultivating a glorious garden does take patience and know-how. So to do things right, we here at Mercedes-Benz of Easton, your number-one Mercedes dealership in Columbus, Ohio, have done some "online gardening" of our own and gathered up the following collection of 12 helpful springtime gardening tips that will make your garden a surefire winner this year:
1) Prepare the Soil
This should be done as early as possible, but not when the ground is wet. You should till your soil eight to 12 inches below the surface, removing rocks and debris.
2) Remove Weeds
While this can be tedious and labor-intensive, removing all weeds from your garden is an essential step. If there are a lot of weeds, do this over several days or weekends so it's less tiresome.
3) Coffee Grounds Make Great Fertilizer
They are rich in nitrogen so just add some to your compost pile. You can also put the grounds directly in the soil as well.
4) Water Plants with Leftover Cooking Water
A novel idea that really works. There are nutrients in the water that will help plants thrive. Remember to cool the water first before using it on your plants.
5) Kill Plant Infections with Chamomile Tea
It will help prevent both bacterial and fungal infections. You can also spray your plants with it several times a week to stop seedlings from damping off.
6) Use Ground Eggshells When Planting Vegetables
This will help prevent "blossom end rot" by enriching the soil with calcium. Thoroughly grind up the shells for the best results.
7) Consider Nighttime Gardening
It may be a bit chilly, but according to the experts, gardening at night not only maximizes water usage, it also helps gardens grow faster and stronger.
8) Remove Salt Deposits from Clay Pots
Spray and scrub with a mixture of equal parts vinegar, rubbing alcohol, and water. Dry completely.
9) Keep Fingernails Clean
Draw them across a bar of soap to seal the undersides from dirt. Then scrub with a nailbrush to a sparkling clean.
10) Avoid Trimmer Line Jams
Spray the line with a vegetable oil before putting the line into your "weed wacker" to stop jamming and breaking.
11) Keep Garden Twine Handy
Take a small clay pot, turn it over, and run the twine through the drainage hole.
12) Rid Aphids Easily
Blasting the leaves with water or use an insecticidal soap. You can also wrap your hand with wide packing tape, sticky side out, and pat the leaves, paying special attention to the underside of the leaf where these critters like to congregate.
Cultivate a Great Deal on a New 2015 Mercedes at Mercedes-Benz of Easton
Springtime savings are blossoming at Mercedes-Benz of Easton with exceptional deals on our entire inventory of superbly engineered 2015 Mercedes-Benz vehicles. Let us show you how easy it is to plant yourself in a new Mercedes this spring with outstanding lease and finance offers. Visit our showroom, conveniently located next to the Easton Town Center at 4300 Morse Crossing, Columbus OH 43219. To schedule a test drive, or for more information, please call 888-530-5742. To reach our Service Department, please call 888-722-5428.
Sources:
http://beekman1802.com/7-great-tips-early-spring-gardening/
http://www.hgtv.com/design/outdoor-design/landscaping-and-hardscaping/14-simple-gardening-tips-and-tricks