Mercedes-Benz Intelligent Drive Overview

Consumer technology has been developing at a rapid pace in recent years. Our cell phones and computers are far more sophisticated than they were just a few short years ago, and our vehicles are no different. When you buy a Mercedes-Benz S-Class, you're buying a comfortable, well-built luxury vehicle that performs at the highest possible level. You're also buying a state-of-the-art technological powerhouse. It can be a real challenge to keep up with the latest features, such as the Mercedes-Benz Intelligent Drive suite of driver assistance features. That's why we've created this page to explain each feature of this system in detail.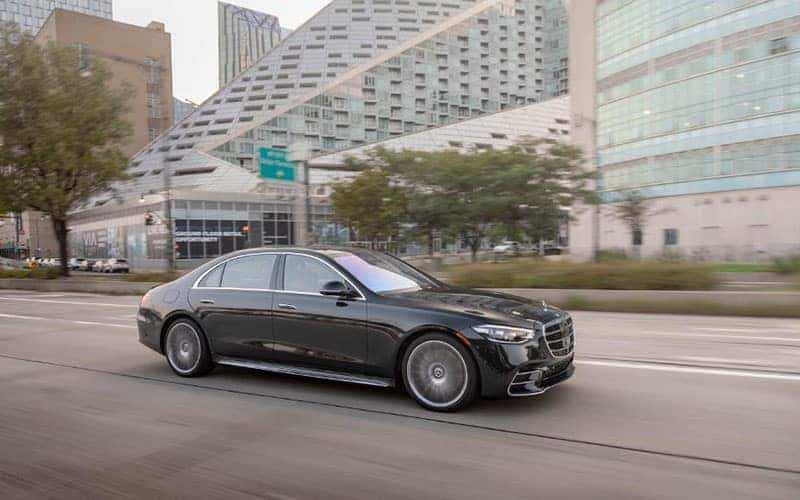 How It Works
The Mercedes-Benz Intelligent Drive system, available on the all-new S-Class, consists of a sophisticated array of sensors, as well as a multi-purpose camera with 6D Vision technology that allows your Mercedes-Benz to "see" further than ever before. How far? The system can sense over 160 feet ahead and read the surrounding environment over 1,640 feet ahead. This allows the system to monitor traffic around your vehicle, as well as pedestrians, road signs, and other objects. This information is fed to the various active and passive safety systems that make up Mercedes-Benz Intelligent Drive. Let's take a look at what those systems are, and learn more about what they do.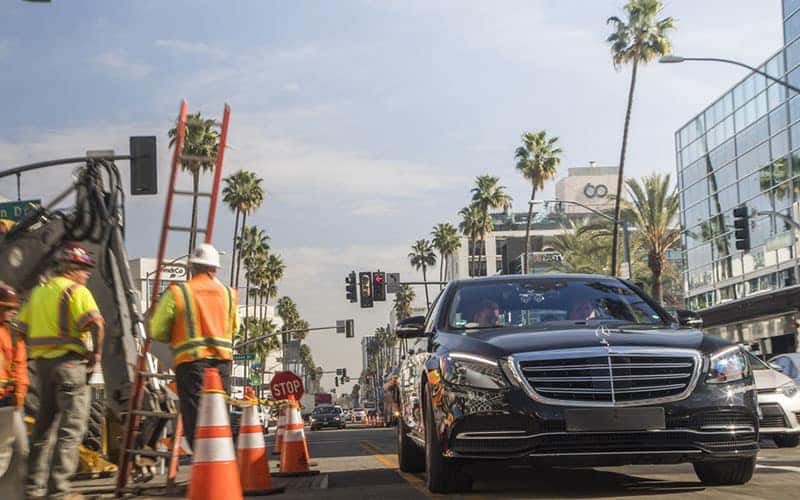 Sophisticated Driver Assistance Technology
Mercedes-Benz Intelligent Drive is made up of six interconnected systems that are constantly monitoring the road to keep you safe. These systems are:
DISTRONIC PLUS® with Steering Assist and Stop & Go Pilot can adapt to the flow of traffic while helping to keep you safely in your lane.
Brake Assist System BAS PLUS with Cross-Traffic Assist senses traffic and pedestrians in front of you, and adjusts braking pressure if you aren't applying enough force on your own.
Active Lane Keeping Assist monitors your blind spots to keep you from changing lanes into other cars – and helps you maintain your lane once you're in the lane you've chosen.
Adaptive Highbeam Assist Plus automatically adjusts your headlights to prevent you from blinding other drivers at night.
Night View Assist® PLUS reduces eye strain and fatigue as the light outside changes to or from night.
ATTENTION ASSIST® monitors alertness and detects driver fatigue, offering auditory and visual warnings to tired drivers to help prevent accidents.
You can learn even more about these features below. Click each link to learn more about that feature and how it can keep you and your passengers safe in your Mercedes-Benz.
---
---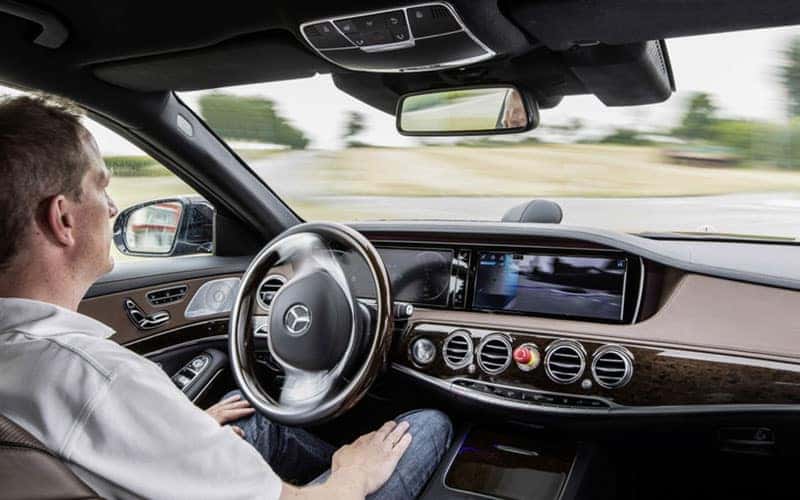 Experience Mercedes-Benz Intelligent Drive
It's easy to experience the impressive capabilities of Mercedes-Benz Intelligent Drive for yourself. Contact us, and we'll be happy to demonstrate these new driver assistance features for you on a test drive of the new S-Class. Once you've seen how these technologies work to keep you safe, we can work with you to find the Mercedes-Benz model of your dreams.