Mercedes-Benz Adaptive Brake Explained

Most drivers probably have a decent understanding of how a traditional brake system helps to slow their vehicle to a stop after pushing the pedal down towards the floor. However, coming to a stop can be far more difficult depending on road surface conditions and driver distractions. That's precisely why the talented team of engineers at Mercedes-Benz developed ADAPTIVE BRAKE technology. This cutting-edge feature transforms the way your vehicle behaves under emergency braking circumstances. Let's take a closer look at how this innovative technology works.
Mercedes-Benz Adaptive Braking Video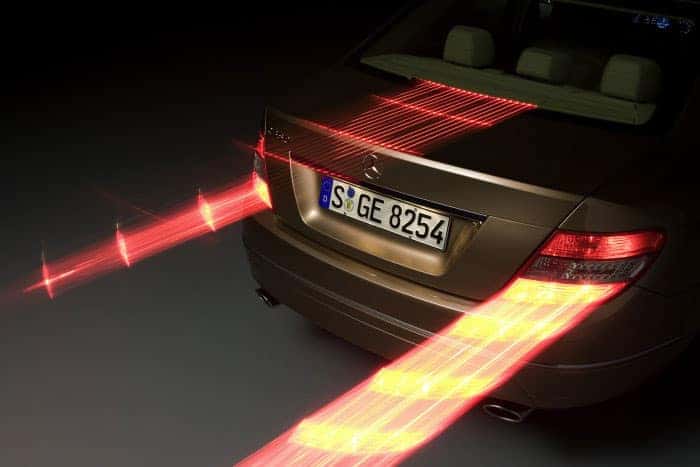 How Does Mercedes-Benz ADAPTIVE BRAKE Technology Work?
ADAPTIVE BRAKE relies on a network of electronic sensors that help supplement braking functions geared towards both safety and comfort. In critical situations such as a driver rapidly removing their foot from the accelerator, the braking system is automatically primed for response. This priming includes increasing the pressure within the brake lines and moving brake linings into contact with the brake discs, allowing them to engage with full force instantaneously following the brake pedal being depressed.
Even in non-emergency situations, ADAPTIVE BRAKE is standing by to lend a hand when you need it. When driving on wet road surfaces, this technology is able to routinely apply brief braking impulses to clear moisture and water droplets from the brake discs. These tiny impulses are unable to be noticed by the driver. This process ensures that your brakes are always able to respond at peak performance.
After your vehicle has safely come to a stop, ADAPTIVE BRAKE is able to hold your Mercedes-Benz in place for a short time even with your foot removed from the brake pedal. This prevents your vehicle from rolling forward or backward into traffic unintentionally when stopped on a hill or during stop-and-go traffic.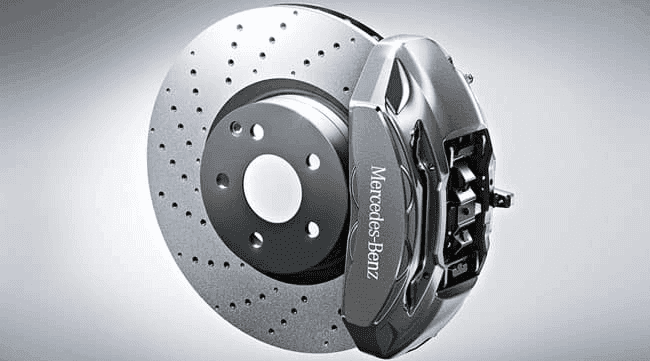 Stop Smarter
Coming safely to a stop is an essential part of driving. Driving a Mercedes-Benz vehicle equipped with ADAPTIVE BRAKE technology ensures that you'll always be one step ahead of danger on the roadways. Mercedes-Benz of Easton cordially invites you to browse our extensive inventory of vehicles equipped with this groundbreaking feature.