How To Prepare 10 Healthy & Delicious Holiday Recipes
Eating healthy is a challenge during the holidays. It's hard to avoid the endless parade of rich and fattening foods that will be served on many Columbus holiday tables.
But the fact is, you can eat healthy during the holidays. To prove it, we've come up with a list of holiday recipes that not only are good for you but taste delicious too. From savory entrees to satisfying desserts, there are a wide variety of healthy holiday dining options to choose from.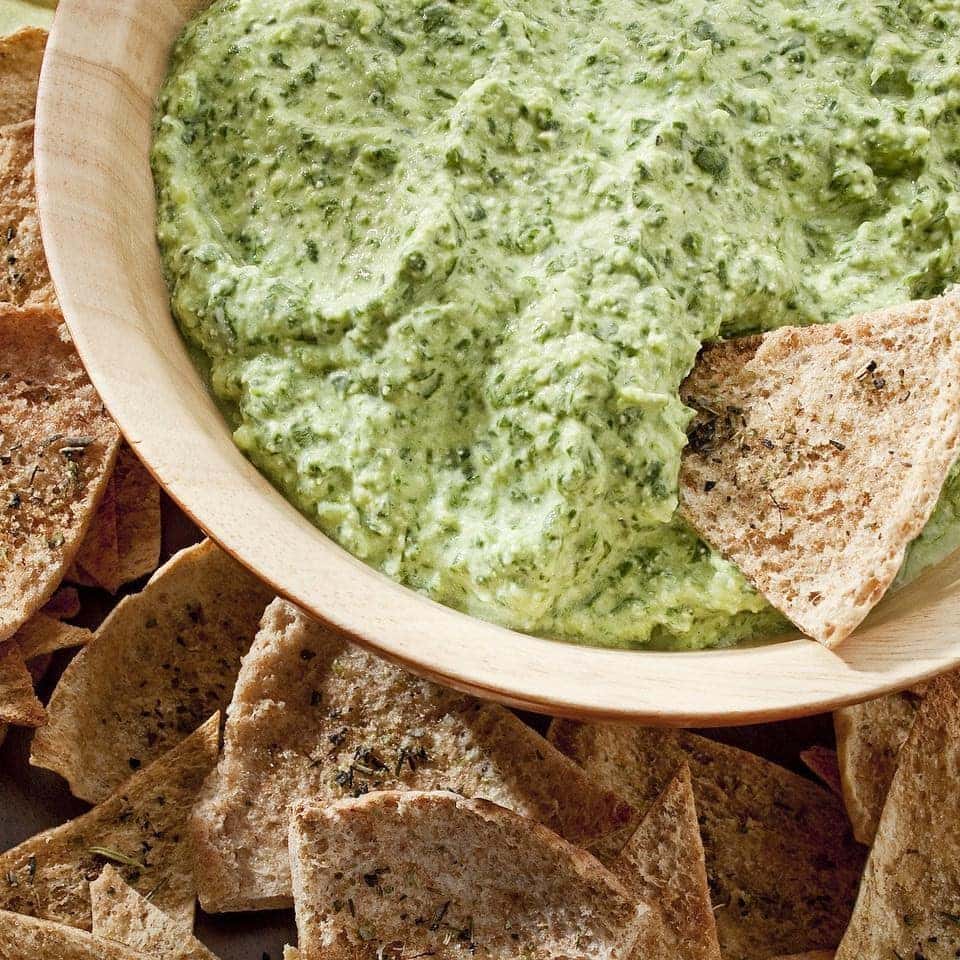 Creamy Spinach Dip
Your holiday guests will enjoy this rich and creamy low-calorie appetizer made with reduced-fat cheese, nonfat yogurt, and low-fat cottage cheese. Pita chips and crunchy veggies help keep the calories down too. Get the recipe at http://www.eatingwell.com/recipe/252156/creamy-spinach-dip/
Quinoa Cakes with Smoked Salmon
Crisp and savory, these healthy appetizers are topped with a dollop of zesty sour cream made with lemons. Get the recipe at http://www.eatingwell.com/recipe/250573/quinoa-cakes-with-smoked-salmon/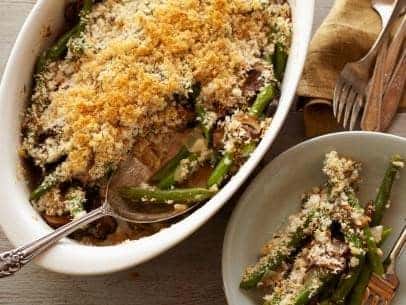 Slimmed-Down Green Bean Casserole
Green bean casserole is a favorite, but calorie-laden holiday side dish. But this tasty, slimmed-down version will help keep those pesky calories at bay. Get the recipe at http://www.foodnetwork.com/recipes/food-network-kitchens/green-bean-casserole-slimmed-recipe.html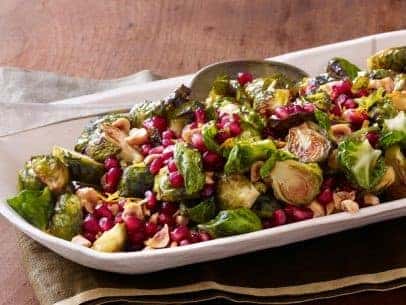 Bobby Flay's Roasted Brussels Sprouts with Pomegranate and Hazelnuts
Food Network star and Iron Chef Bobby Flay offers this delicious holiday side dish bursting with healthy, low-calorie flavor. Get the recipe at http://www.foodnetwork.com/recipes/bobby-flay/roasted-brussels-sprouts-with-pomegranate-and-hazelnuts-recipe.html.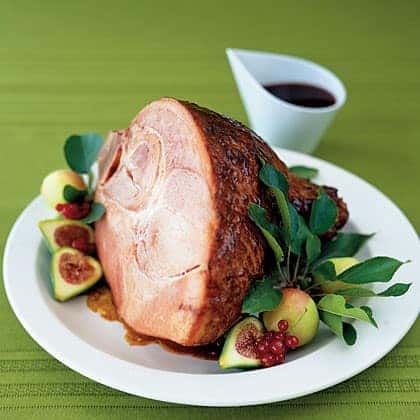 Glazed Ham with Blackberry Sauce
Ham is always a holiday favorite, and this delicious recipe maximizes flavor while keeping calories to just 337 per serving. Get the recipe at http://www.health.com/health/recipe/0,,10000001046851,00.html
Creamy Garlic Mashed Potatoes
Buttery mashed potatoes are usually a diet-busting holiday side dish. But this healthy from-scratch, low-cholesterol recipe keeps butter to a minimum while boosting flavor with just enough garlic. Fat-free milk and SmartBalance buttery spread help reduce calories and saturated fats even further. It's just 189 calories and 6 grams of fat per serving. Get the recipe at http://www.health.com/health/recipe/0,,10000001133787,00.html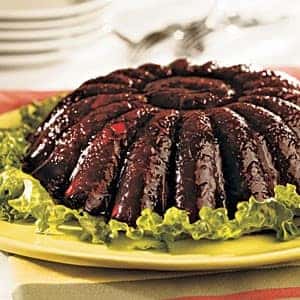 Fruited Port-Cranberry Salad
This deliciously and tangy cranberry salad is just 178 calories per serving with zero saturated fat. Get the recipe at http://www.myrecipes.com/recipe/fruited-port-cranberry-salad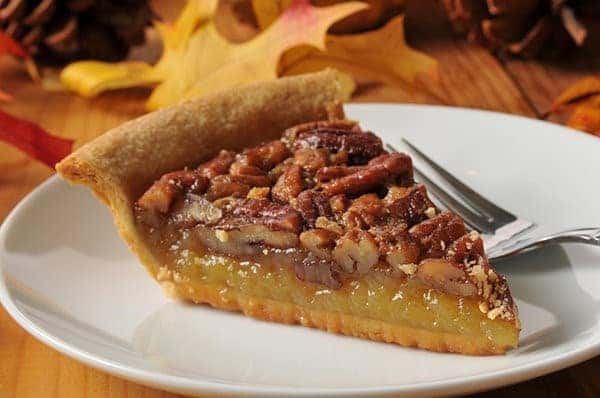 Slow Cooker Pecan Pie
Here's an easy-to-make holiday dessert that everyone will love; both for its flavor, and just 205 calories and 9 grams of sugar per serving. Get the recipe at http://skinnyms.com/slow-cooker-pecan-pie/
Slow Cooker Pumpkin Spice Bread Pudding
Dig into this taste-tempting and guilt free dessert originally from Epicurious.com that slimmed down from 600 to 155 calories per serving by using sugar-free canned pumpkin and unsweetened almond milk.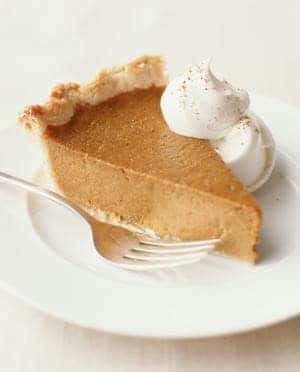 Lower-Fat Pumpkin Pie
Yes, Virginia, there is a low-fat pumpkin pie that tastes delicious and keeps the pounds off. The secret is a flaky phyllo dough crust that offers significant calorie savings. Get this 151-calorie per serving recipe at http://lowcaloriecooking.about.com/od/desserts/r/pumpkinpie.htm
Savor Holiday Savings at Mercedes-Benz of Easton
We're trimming prices throughout our Columbus, Ohio Mercedes-Benz new car dealership with spectacular Mercedes-Benz factory incentives on new 2017 Mercedes-Benz luxury automobiles for sale near Columbus. We'll fatten your wallet and reduce your payments with special year-end holiday closeout pricing as we move out our 2016 models to make room for our new 2017 Mercedes inventory.
Fulfill your dreams of owning one of the world's most brilliantly engineered and strikingly beautiful luxury vehicles with extravagant holiday savings on our prestige collection of superb Certified Pre-owned Mercedes-Benz luxury cars for sale near Columbus.
Visit our modern Mercedes-Benz showroom during our holiday savings event for some of the best selection and best deals on new and pre-owned Mercedes-Benz automobiles near Columbus, OH. We're conveniently located at 4300 Morse Crossing, Columbus, OH 43219. To arrange your personal VIP sales experience, call us today at 877-346-9330.
Happy Holidays!
Sources:
http://www.eatingwell.com/recipes/17959/holidays-occasions/
http://www.foodnetwork.com/holidays-and-parties/packages/holidays/holiday-central-how-tos/holidays-made-healthy-smart-indulgences.html
http://www.cookinglight.com/entertaining/holidays-occasions/ultimate-holiday-cookbook-recipes
http://lowfatcooking.about.com/od/holidayrecipes/