Mercedes me Makes Life Easier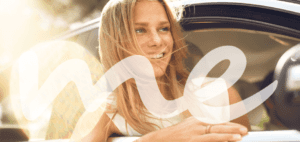 The Mercedes me app makes it easy to access all of your vehicle information in one convenient location. You're also able to connect with service and support at the touch of a button. Here's what makes the Mercedes me app so great:
Stay connected with the many intelligent features the app provides. The Remote Parking Pilot function allows you to park your car directly from your smartphone. How cool is that?! Remote Online lets you view vehicle information such as tank fill level, tire pressure, and the state of the brakes all at your fingertips. It's like holding your Mercedes in your hand. These are just a few of the awesome connectivity features.
Mercedes me helps relieve the headache of financing a vehicle. Through the portal you can access finance offers that best suit your personal financial plans. If you're looking into leasing you can benefit from picking the leasing offer that is just right for you. Learn about how Mercedes me can help provide your financial needs by clicking here.
Your personalized Mercedes me gives you access to exclusive offers. Whether it'd be entertainment, travel or lifestyle you are sure to enjoy the many features the app has to offer.