How To Find 7 Of The Most Romantic Restaurants In Columbus
Just about everyone's time-honored trifecta of Valentine's Day activities include a heart-shaped box of chocolates, a dozen red roses, and a romantic dinner with your loved one at one of Columbus' many outstanding restaurants.
Columbus continues to earn a reputation for having one of the liveliest and trendiest dining scenes in the Midwest. In fact, several top-notch chefs, such as acclaimed restaurateur Cameron Mitchell, are helping to put Columbus on the national "foodie" map.
To help you plan the perfect romantic rendezvous this Valentine's Day, we've put together a list of some of the best restaurants Columbus has to offer. Whether you're looking for a cozy and casual dining, a trendy upscale eatery, or a classic candlelit experience for just the two of you, we'll help you find the perfect nightspot to make your evening together a most memorable affair. Bon Appetit!
The Refectory Restaurant & Bistro, 1092 Bethel Road, Columbus
Voted the "Most Romantic Restaurant in Columbus" in the Columbus Alive's 2016 "Best of Columbus" poll, The Refectory once again dominated this category thanks to its "…cool exterior, subtle-but-stately ambiance, a menu focused on fine French food, and a quality wine list…"
Basi Italia Restaurant, 811 Highland Avenue, Columbus
A 2016 "Best of Columbus" runner-up, Basi Italia features a casual atmosphere and a menu of classic, seasonal Italian and Mediterranean specialties prepared from locally sourced ingredients and served with an innovative flair. It's located in the heart of Victorian Village near the Columbus Convention Center.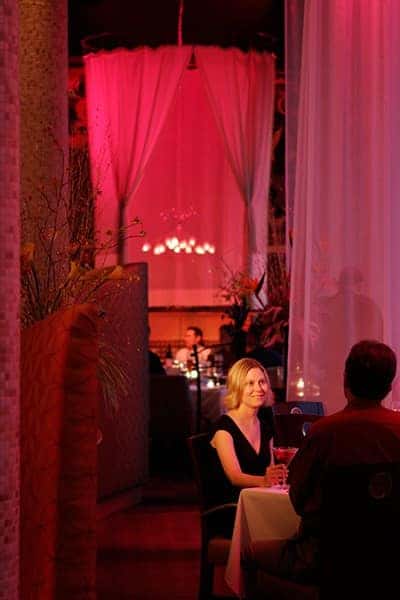 M Restaurant & Bar, 2 Miranova Place, Suite 100, Columbus
Another 2016 "Best of Columbus" runner-up for the most romantic restaurant, M Restaurant & Bar epitomizes Cameron Mitchell's mastery of the culinary arts. His flagship Columbus eatery offers the ultimate in upscale dining. The restaurant's trend-setting décor, lively atmosphere, phenomenal wine list, and a superb menu of unique selections are sure to make any Valentine's Day memorable.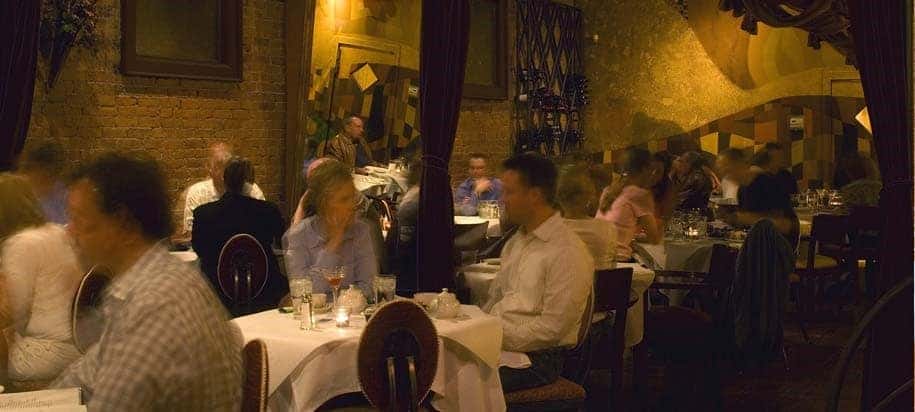 Barcelona Restaurant & Bar, 263 E. Whittier St., Columbus
In 2010, Barcelona won the "Best of Columbus" award for the most romantic restaurant, and this popular Spanish-themed dining establishment continues to offer one of the best places to take your honey for a romantic dinner in Columbus. Featuring a unique menu of classic Spanish tapas dishes, as well as many other sumptuous Mediterranean delicacies, Barcelona offers a delightful dining experience reflecting the culture and authentic cuisine of Spain.
Cooper's Hawk Winery & Restaurant, 4230 The Strand, Columbus
Cooper's Hawk is unquestionably one of Easton's most popular and romantic nightspots. Located in the Easton Town Center, this fine-dining establishment and winery offer a superb selection of wines, as well as an indulgent menu of signature dishes served in an upscale and casual atmosphere.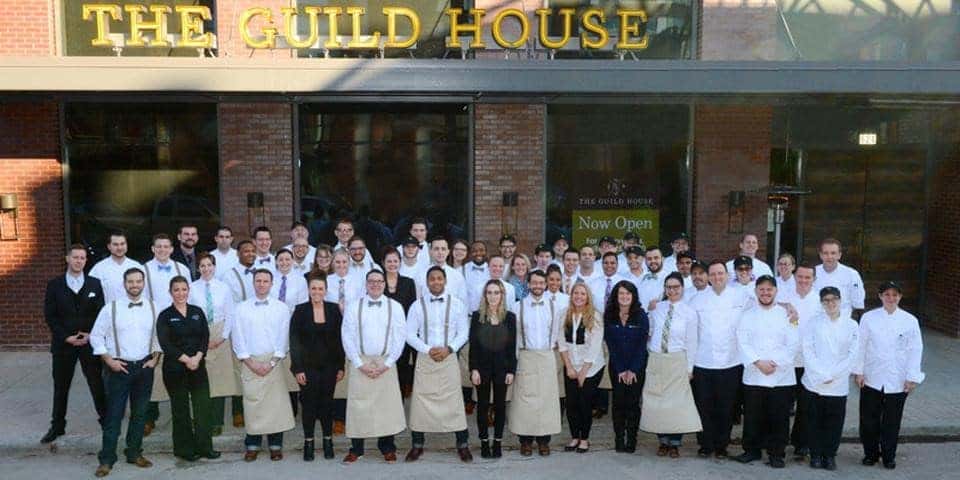 The Guild House, 624 N. High Street, Columbus
Located in the heart of Columbus' vibrant Short North arts and entertainment district, The Guild House will elevate your Valentine's Day dining experience with an artisan-prepared menu of distinctive specialties and innovative American cuisine. As a member of the Cameron Mitchell family of restaurants, The Guild House's artistic atmosphere and exceptional dining helped earn it Columbus Monthly's "10 Best Restaurants" award for 2016.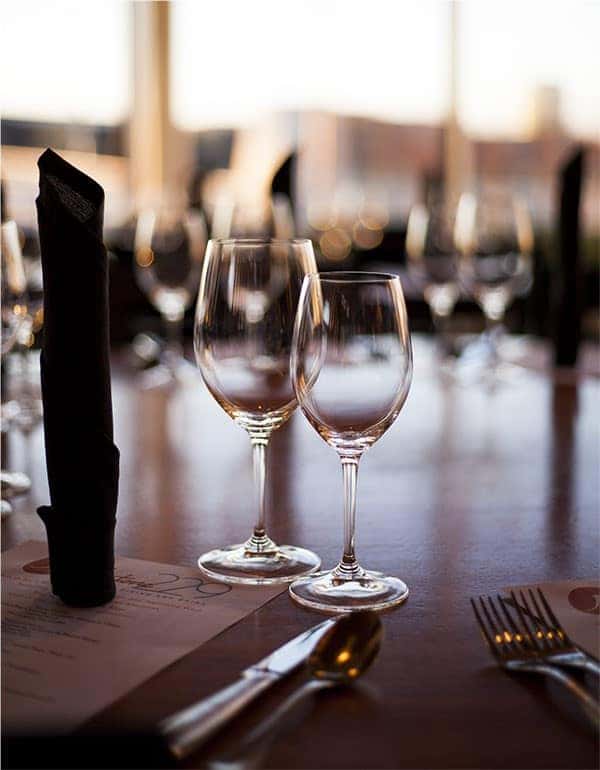 Milestone 229, 229 Civic Center Drive, Columbus
Mark your Valentine's Day milestone with a memorable evening at this trendy and romantic restaurant located in the center of all the action on the Scioto Mile. Calling itself the "Jewel of the Mile," Milestone offers a one-of-a-kind dining experience with stunning views of downtown Columbus. Voted the "Best Brunch in Columbus" by the 2016 Columbus Underground, the restaurant serves up a unique assortment of specialty dinners, including the Regions of France Wine Dinner, Patron Tequila Dinner, Terlato Wines Top Chef Dinner, and Basque Region Wine Dinner.
Make Your Valentine's Day Memorable In A New Mercedes-Benz
Imagine your special someone's delight when you pick them up for a night on the town on Valentine's Day or any day in one of our beautiful and well-equipped new 2017 Mercedes-Benz luxury cars for sale near Columbus from your premier Mercedes-Benz new car dealership near Westerville, OH, Mercedes-Benz of Easton.
Your Valentine's date will appreciate the luxury, craftsmanship, and German-engineered performance that make Mercedes luxury automobiles the ultimate expression of the automaker's art.
You'll also love the remarkable deals we are offering on our many superlative 2017 Mercedes-Benz luxury vehicles for sale near Madison County, Ohio with amazing Mercedes-Benz new car specials near Columbus and incredible Mercedes-Benz factory incentives that will put you in the Mercedes of your dreams for less than you imagine.
Let us introduce you to our exquisite collection of impeccable Certified Pre-owned Mercedes-Benz luxury cars for sale near Franklin County, Ohio that could save you thousands of dollars when compared to the cost of a new vehicle.
We invite you to visit our Easton, Ohio Mercedes-Benz new car dealership at 4300 Morse Crossing, Columbus, OH 43219. Call us today at 877-346-9330 to schedule your personalized VIP test drive.
Happy Valentine's Day!
Sources:
http://www.columbusalive.com/content/stories/2016/03/31/best-of-columbus/dining/best-romantic-restaurant-the-refectory-restaurant-amp-bistro.html
http://www.barcelonacolumbus.com/#_=_
https://www.coopershawkwinery.com/
http://theguildhousecolumbus.com/