Columbus, Ohio New Year's Local Events Planner
Columbus is decked out for the holidays. With New Year's right around the corner, there are lots of places throughout Columbus to ring in the New Year. So we here at Mercedes-Benz of Easton want to make planning your New Year's celebration easier by providing the following list of New Year's happenings and events in our area.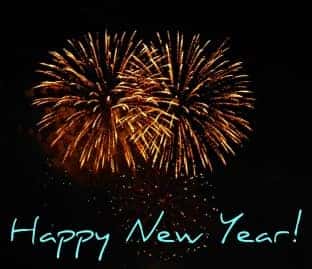 First Night Columbus New Year's Eve Celebration – Join in a spectacular and festive countdown to the New Year with fireworks, live entertainment and fun for the whole family to enjoy.
The Renaissance Hotel's NYE Gala – A lavish extravaganza unfolds with top DJ talent, upgraded lights and sounds, VIP seating, and more. 8:30 p.m.– 2:30 a.m. Limited tickets available while supplies last.
The City is Yours Tonight – The Hyatt Regency once again hosts its annual NYE party with the hottest entertainers and DJs.
New Year's Eve Grand Ball 2014 – Travel back in time to the opulent 1860s and experience a historic, Civil War-era celebration of the New Year with costumed dancers, live period music, and more. Presented by the South Charleston Opera House.
New Year's Bash – The La Comedia Dinner Theater in Springboro is the place to be for a fun-filled New Year's celebration complete with a gourmet menu, champagne toast, live band, party favors, dancing, and much more.
New Year's Salvation Bash – the Axis Nightclub on High St. rocks with dancing until 4 a.m., a fashion show, and an all-star entertainment lineup.
Three Rivers Bluegrass Christmas/New Year's Party – Get your toes tapping and your fingers snapping in support of Relay for Life, Saturday Dec. 27th at the Coshocton Village Inn & Suites.
New Year's Eve with the Chris Comer Trio – Jazz up your New Year's with the smooth sounds of this popular jazz combo atop the Crowne Plaze Hotel in the VIEW 162 Lounge.
Land-Grant Brewing Co. New Year's Eve – Featuring a number of topflight entertainers, live rock and roll, select cocktails, beers, and midnight champagne toast. A special all-Prince midnight set caps off the evening's entertainment.
The Werks – Performing Dec. 31st at 8 p.m. at the Lifestyle Communities Pavilion, The Werks fuse together a unique blend of musical styles, including funk, classic rock, synthesizers, modern dance beats, and psychedelic guitar riffs turning this eclectic group into a national sensation.
Ring in the New Year with a New Mercedes-Benz
Start the New Year off right with a new 2015 Mercedes-Benz in your driveway from Mercedes-Benz of Easton. We'll show you just how easy it is to step up to the world standard of legendary style, luxury, and sophistication that is Mercedes-Benz. Take advantage of our year-end model closeouts and special incentives on our huge inventory of 2014 and 2015 Mercedes-Benz cars and SUVs. We're currently offering great deals on the 4matic Sports Sedan, the CLA250 Coupe and CLA250 SUV. Plus you'll find outstanding deals on our certified pre-owned vehicles with low 1.99% financing, pre-paid maintenance, and one month payment credit.
Mercedes-Benz of Easton is the largest and most preferred automotive dealership for Mercedes-Benz in the greater Columbus area. We are conveniently located off 670 next to the Easton Town Center at 4300 Morse Crossing, Columbus, OH just a few minutes from the Port Columbus International Airport. For sales, call 888-530-5742. For service, call 888-722-5428.
Have a safe and Happy New Year and remember to always drink responsibly.
For more information: