15 Must-See 2015 Summer Movie Blockbusters
The summer feeding frenzy of new movie releases is in full swing. Whether you're into epic action films, psychological thrillers, creepy horror movies, zany comedies, or big-budget remakes, there's a lot to choose from. Taking in a movie is also a great way to escape the summer heat and enjoy a break from the everyday grind. That's why we here at Mercedes-Benz of Easton, your preferred Mercedes-Benz dealership in Columbus, Ohio have put together our list of the top 15 summer must-see movies of 2015. So grab a tub of popcorn, sip your favorite beverage, silence those cellphones, and get ready to be entertained on the big screen.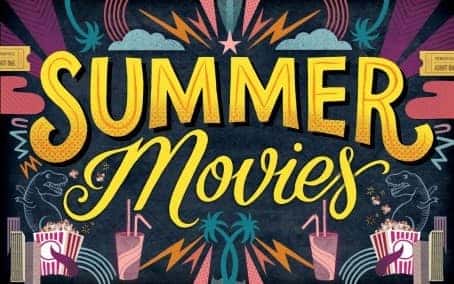 Avengers: Age of Ultron

– Tony Stark and company return for one of the biggest summer movie sequels ever that promises to transcend all the hype. This film definitely defines the word "blockbuster." In fact, it's already passed the $900 million international box-office milestone.

San Andreas

– Dwayne "The Rock" Johnson flexes his ample muscles as he tries to save his family from the monumental destruction of most of California thanks to a magnitude 9 quake. It's a dizzying and eye-popping CGI romp.

Mad Max: Fury Road

– Even without Mel Gibson, this adrenaline-pumping, non-stop action flick captures much of the same post-apocalyptic vibe that made the original Mad Max franchise a cult favorite. It also helps that the original Mad Max director, George Miller, helmed this film.

Poltergeist

– Another remake of a movie classic that has great potential to live up to the original. The film offers a fresh creative vision, plus some very chilling scenes that will make your hair stand on end.

Tomorrowland

– Well it is the 60th anniversary of Disneyland, after all. However, director Brad Bird has managed to create a thought-provoking thrill-ride of a film starring George Clooney that's more fun than an old-fashioned "E' ticket ride at the legendary park.

Insidious: Chapter 3

– Directed by Leigh Whannell, this spooky sequel captures all of the creepy and "close-your-eyes" horror that made the first two installments so successful.

Jurassic World

– Bigger dinosaurs, bigger special effects, and even bigger destruction makes this larger-than-prehistoric-life sequel to Spielberg's original a film the whole family will enjoy. (Just remember to tell the kids that those flying pterodactyls aren't real.)

Inside Out

– Disney/Pixar's original work is something both the kids and adults can actually enjoy together. It's a unique and funny way to examine how our emotions can make our lives a blessing or a curse. The film benefits from humorous performances by Amy Pohler, Mindy Kaling, Bill Hader, Phyllis Smith, and Lewis Black.

Minions

– Those cute and not-so-bright yellow, goggle-eyed, pill-shaped creatures star in their own spinoff of the highly successful Despicable Me franchise. The kids will love it and you'll get a chuckle out of their zany antics, too.

Ant-Man

– Proving that sometimes big things do come in very, very small packages, this latest in the ever-expanding universe of Marvel Comic-inspired movies will see just how enduring – and profitable – this franchise really is.

Mr. Holmes

– Shakespearian actor Ian McKellan trades Gandalf's pointed hat, long beard, and magical staff for a deerstalker hat and pipe in this thoughtful, poignant, and provocative portrayal of an older, more introspective, yet nevertheless still brilliant master detective bent on setting the record straight about his accomplishments.

Pixels

– Imagine if the 80s video-game information we sent out on the Voyager space probe came back to haunt us as space aliens use our own imaginary games like Pac Man and Donkey Kong to destroy the Earth. Adam Sandler, Peter Dinklage (of Game of Thrones fame) and Kevin James are our only hope. Boy, are we in trouble.

Southpaw

– Antoine Fuqua, who gave us Training Day, creates yet another absorbing boxing drama with a great performance by Jake Gyllenhaal.

Mission Impossible: Rogue Nation

– Tom Cruise and director Christopher McQuarrie reunite to re-ignite the Mission Impossible lineage with a "good guys vs evil twins" storyline.

Fantastic Four

– Director Josh Trank brings to life yet another of the Marvel Comic Universe's biggest collection of action heroes in this much-anticipated and hotly debated film.
Honorable mention:
Spy – Melissa McCarthy is hilarious as a CIA analyst turned undercover agent out to avenge the death of her partner. James Statham turns in an incredibly funny performance, as well.
Worth the Wait:
Star Wars: The Force Awakens – We'll all have to wait until this December for when what is perhaps one of the most eagerly anticipated movie sequels of all-time hits the big screen. Will J.J. Abrams once again breathe new life into another of Sci Fi's most revered franchises? Only time will tell. Until then, may the Force be with you.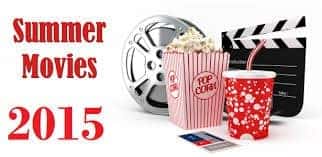 We're Spotlighting Blockbuster Summer Savings at Mercedes-Benz of Easton
After you've experienced all of the action-packed excitement of this year's summer movie blockbusters, it time for your starring role behind the wheel of a new 2015 Mercedes-Benz from Mercedes-Benz of Easton. You'll give "two thumbs up" to stellar savings when you take advantage of special financing, dealer discounts, and factory incentives on our entire inventory of new 2015 Mercedes-Benz vehicles this summer. Visit our showroom, conveniently located at 4300 Morse Crossing, Columbus, OH 43219. To contact our Sales Department, please call 888-530-5742. For Service, please call 888-722-5428.