10 Best Places for Father's Day Dining in Columbus, OH
Your dad is truly something special. He's the guy who dried your tears when you fell off your bike, showed you how to tie your shoelaces, made a swing for you on that big tree in the front yard, and chased away that monster hiding in your closet. In other words: he's indispensable.
So it stands to reason that this Father's Day, Sunday June 21, your dad deserves to be treated like the superstar that he is. So why not take dad out for a delicious dinner at one of our many great restaurants here in the greater Columbus area? Our local foodie scene is really starting to take off with many fine restaurants serving a varied cuisine of outstanding dining. Your friends here at Mercedes-Benz of Easton, your preferred Mercedes-Benz dealership in Columbus, Ohio, have come up with our "A" list of the 10 best places to take dad this Father's Day. Bon Appetit!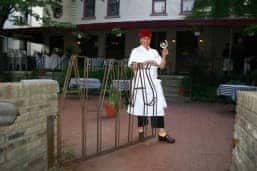 Alana's Food and Wine, 2333 N. High St., Columbus – Featuring a menu of fresh, local seasonal ingredients and an award-winning wine list, the Old North Columbus eatery offers a five star gourmet dining experience.
Barcelona, 263 E. Whittier St., Columbus – Your dad will say "Ole!" when you take him to this authentic Spanish restaurant. Featuring a casual, upscale atmosphere, garden patio seating, an extensive wine list, live music, and fresh menu items prepared daily, Barcelona is a great choice for a great night out.

Barley's Brewing Company, 467 N. High St., Columbus – Columbus' oldest continuously operated brewpub offers a warm, inviting, and casual atmosphere. The hip, contemporary menu changes seasonally, and Barley's has won many national awards for its ales. If notables like Stephen King, members of the band AC/DC and Star Trek's chief engineer "Scotty" loved Barley's, your dad will too.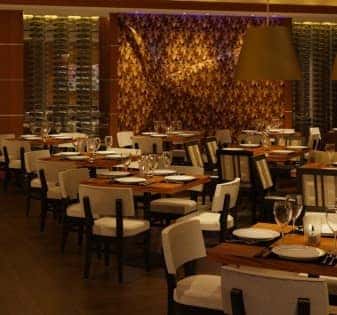 Black Point, 570 N. High St., Columbus – If you want to take dad out for a truly special dining experience, this trendy and upscale restaurant will not disappoint. Black Point is a contemporary American grill featuring an outstanding menu of steak, seafood, and sushi. The atmosphere is relaxed and unpretentious with a modern and stylish décor. Fresh seafood is prepared daily and the wine list is of the highest quality, with many boutique wines available.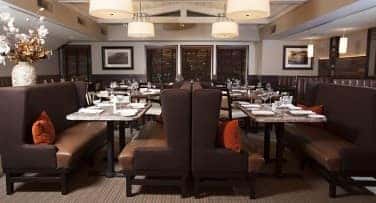 Cameron's American Bistro, 2185 W. Dublin-Granville Rd., Worthington – How about a road trip to nearby Worthington where Cameron's presents a unique menu of food items from across the country, including Bay Area scallops, Indiana duckling, and low-country shrimp and grits. It's part of the award-winning Cameron Mitchell restaurant chain, winner of AAA's four-diamond award 10 years in a row.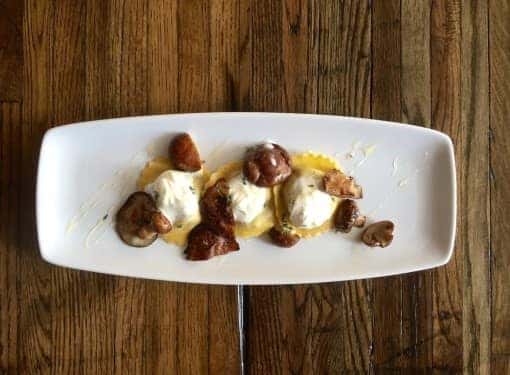 Due Amici Italian Restaurant, 67 E. Gay St., Columbus – Downtown's go-to place for authentic Italian cuisine. Enjoy the unique "community table" dining experience, or the sophisticated lounge. Where the Old and New Worlds of Italian dining collide, creating a savory masterpiece.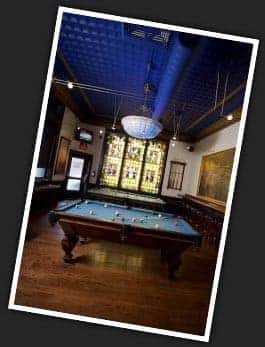 Elevator Brewery & Draught House, 161 N. High St., Columbus – Founded in 1897, this historic dining establishment was frequented by the likes of legendary billiard player Minnesota Fats and other luminaries. Founded by a father-son team in 1999, it features an extensive selection of award-winning craft beers and a large menu of hand-cut steaks, fresh fish, chicken, and pork dishes.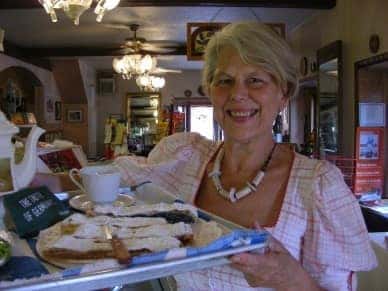 Juergens German Village Bakery, Restaurant & Café, 525 S. Fourth St., Columbus – The Germans who settled in the Ohio area are proud of their heritage, along with their hearty and satisfying cuisine. Located in the heart of German Village, Juergens offers a truly authentic dining experience in a charming Old World setting. Enjoy Sauerbraten, Bratwursts, Schnitzels, Goulash, Spatzle, and of course, beer. The pastries are outstanding, too.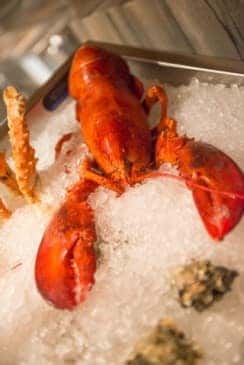 Mitchell's Ocean Club, 4002 Easton Station, Columbus – Another of Cameron Mitchell's award-winning restaurants, the upscale and modern Ocean Club focuses on an outstanding menu of fresh seafood and prime steaks, along with a superior wine list and hand-crafted cocktails.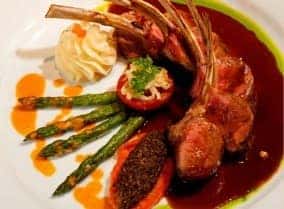 The Refectory, 192 Bethel Road, Columbus – Columbus' most awarded restaurant promises an unforgettable dining experience. It's the winner of the 2014 Best of Columbus award for being number one in fine dining, having the best wine list, and being the area's most romantic restaurant. It's also listed by Zagat as one of the top 25 restaurants in the country for quality service.
We're Serving Up Delicious Father's Day Deals at Mercedes-Benz of Easton
Your dad has impeccable taste, so shouldn't he be driving a magnificent new 2015 Mercedes-Benz from Mercedes-Benz of Easton? A new Mercedes-Benz is certainly the ultimate Father's Day gift. He's sure to appreciate Mercedes' legendary quality and German-made craftsmanship the moment he gets behind the wheel. You'll be surprised at just how easy it is to drive away in a beautiful and luxurious new 2015 Mercedes-Benz, thanks to special offers, dealer discounts, and manufacturer incentives on our extensive inventory of brand-new and Certified Pre-owned Mercedes automobiles. Stop by our dealership, conveniently located at 4300 Morse Crossing, Columbus, OH 43219. For Sales, please call 888-530-5742. For Service, call 888-722-5428.
Happy Father's Day!
Source:
http://www.experiencecolumbus.com/dine-local