Mercedes-Benz Fleet Programs

Mercedes-Benz of Easton Fleet Incentives Programs
This program extends our full incentive offering (from $2,250 up to $8,000) to companies with 15 or more vehicles in their fleet. These incentives are for customers who utilize their own financing. If your business has between 0 – 14 vehicles, uses its own source of funding to purchase the vehicle, and has been in business for over 12 months, then you qualify for the Small Fleet Program with savings up to $5,000 or more. This upfront savings provides an extremely competitive total cost of ownership in addition to great amenities like roadside assistance, unmatched customer service, and one of the best warranties in the business. Our fleet incentives are the top discounts available from Mercedes-Benz. Please contact us to see if you qualify.
Below are just a sample of the hundreds of companies that qualify for our Mercedes-Benz Fleet Incentives Program.
JPMorgan Chase
Nationwide Insurance Enterprise
Kroger Company
Limited Brands
Huntington Bancshares Inc
Cardinal Health Inc
American Electric Power Company
Liebert Corporation
State Farm Mutual Ins – Corp. Only
Giant Eagle Inc
Mcgraw Hill Companies
Big Lots
Aetna, Inc
Blue Cross Blue Shield – Corp. Only
Boehringer Ingelheim Pharm
Time Warner
Wal-Mart Stores Inc
United Parcel Service
Safelite Glass Corp
Aldi Inc
Pnc Employee Program
Covelli Enterprises Inc
Amazon
Verizon Communications Inc
Express Scripts
Schottenstein Management Corp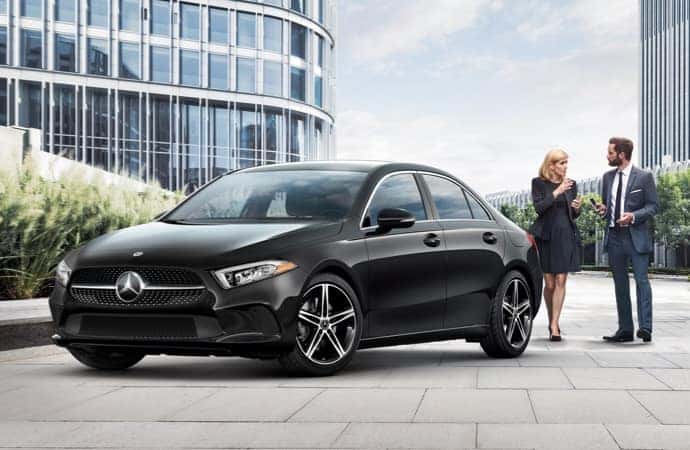 Experience the buying power of a large fleet owner with our Small Fleet Program, designed for small business owners with 0-14 fleet vehicles. You'll enjoy $5,000 or more in incentives, on top of any purchase and lease offers currently available. Plus, there are no additional steps to enroll, and you'll have immediate access to benefits. Our Mercedes-Benz Financial Services experts are here to help you and your business maximize savings on a new Mercedes-Benz.
Choosing a Mercedes-Benz means that you'll receive a luxury experience that's second-to-none. Mercedes-Benz vehicles have stood the test of time and provide your senses with exhilaration and confidence. The Mercedes-Benz Star Access Program provides you with the opportunity to purchase or lease an impressive, premium vehicle with an exclusive incentive tailored specifically for our partners.
Valued Affinity Partners
Now more inclusive than ever, this program is available to doctors, lawyers, and anyone who owns an LLC. Choose your member group listed below to see incentives, enroll in the program, or contact us to learn how to become a member in order to take advantage of this exclusive program.

Why Choose Mercedes-Benz?
Driving a Mercedes-Benz means that you're choosing a vehicle with a world-class reputation for excellence. Not only with you experience unparalleled luxury and refinement, you'll also receive an array of additional perks with a new Mercedes-Benz.
4 year/50,000-mile limited warranty
24-hour Roadside Assistance
Active and passive safety features
Unmatched customer service
Mercedes me
Browse our extensive inventory of new vehicles at Mercedes-Benz of Easton. If you're interested in learning more about the Star Access Program, our Mercedes-Benz Financial Services experts are standing by to answer your questions.